The Best of 2016 World Conference
Market America's 2016 World Conference was held in Miami, Fla. last week and was a resounding success. More than 20,000 people came to the American Airlines Arena for the event where they enjoyed three full days of exciting announcements and vital business-building insights. If you were there, you are now equipped to grow your business like never before. If not, here is a taste of what you missed.
World Conference Announcement Highlights:
New Products Galore: Many of Market America's most popular brands — including Motives®, DNA Miracles®, Fixx™ and Snap™ — added exciting new products to their lineups. Plus, an anniversary special on Lumière de Vie® Advanced Firming Neck Crème was introduced to say thank you to UnFranchise® Owners (UFOs) for their support. See the separate announcement below for more details.
Upcoming Shopping Annuity® Assessment Updates: The teams are working hard on updating the Shopping Annuity Assessment to a completely web-based format that is integrated withUnFranchise.com. The new, step-by-step user interface includes the ability for you to easily identify what your family consumes on a regular basis, and find the exclusive brands or partner stores that match with those items to fund your Shopping Annuity. These updates will allow you to run different scenarios, as well as make estimated income projections based on duplicating the Shopping Annuity with your group, making it an even more powerful tool for prospecting, no matter where your business partners live. It will also be integrated with UnFranchise AutoShip and OneCart Stores for easy purchase options. Look for it soon in your UnFranchise Business Account.
Mobile Technology Advancements: Vice President of Mobile and Social Products Steve Ashley announced that updates to the SHOP.COM app are in development. Version 5.0 will feature Apple Pay, PayPal, Touch ID and Visa Checkout, in addition to enhancements for speed, stability and user experience. The Shopping Annuity App, currently available in the U.S., was also launched and allows you to take the Shopping Annuity Assessment on the go.
Expanded Gift Card Options on SHOP.COM: Chief Operating Officer Marc Ashley announced the addition of new gift cards to SHOP.COM to help all UnFranchise Owners convert their spending into earning with 2% Cashback and 4% IBV on all the new cards. New cards now available include Lowe's, CVS Pharmacy, Regal Cinemas, American Airlines, IHOP, Buffalo Wild Wings, TJ Maxx, Marshalls, Pottery Barn and Starbucks. Click here to get yours today.
SHOP Local Launching in March: Beginning in March, you won't have to choose between supporting your own business and supporting local merchants — you'll be able to do both at the same time! The new SHOP Local program will enable SHOP.COM customers who register their credit cards to earn Cashback with every purchase made at local stores that partner with SHOP.COM. Plus, as an incredible incentive for UFOs to bring their local merchants into the program, UFOs will earn 1% IBV for every purchase made by a registered SHOP Local user at a store they referred to the program. Click here to learn more about SHOP Local. For answers to Frequently Asked Questions, please click here.
Loren Ridinger Featured in Daymond John's The Power of Broke: Daymond John, the founder and CEO of global fashion brand FUBU, and star of ABC's Emmy Award Winning TV Show "Shark Tank," shared on stage the most valuable assets an entrepreneur can have. His new book, The Power of Broke, highlights the stories of successful entrepreneurs, including Market America's Senior Executive Vice President Loren Ridinger's inspirational story. Order your own copy of The Power of Broke and save 25% when you check out on SHOP.COM using MasterPass. Click here to shop this limited-time offer!
Church.MeetON.com Now Live: The latest addition to MeetON.com is now live and brings UFOs the chance to work with non-profit organizations. Church.MeetON.com enables churches to have their own landing pages for broadcasting or fundraising, and makes free live streaming available for any church. Check out MeetON.com for tutorials that teach you how to best take advantage of this revolutionary new NPO program.
Want even more info about what went on at the event? Read the daily morning and afternoon session recaps on the Market America Blog:
Day 1 recaps: Morning | Afternoon
Day 2 recaps: Morning | Afternoon
Day 3 recaps: Morning | Afternoon
Plan Ahead for August: The 2016 International Convention will be here before you know it! Get your tickets now, and don't miss out on all the excitement. See the announcement below for more details on an unbelievable ticket offer.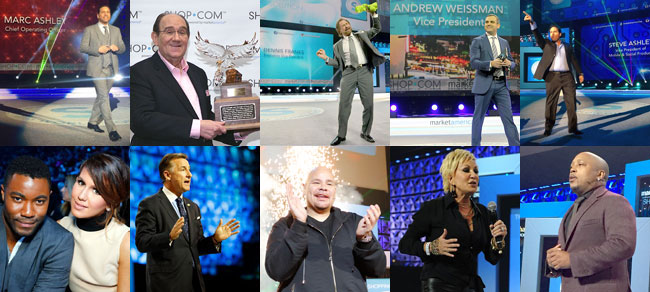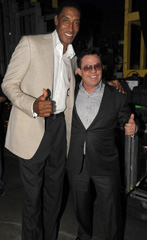 Go Backstage at #MAWC2016 with Fat Joe and Scottie Pippen
Forbes.com sat down for intimate interviews with Fat Joe and Scottie Pippen at the 2016 World Conference this past weekend, which are now available to read. In it, the two superstars-turned-entrepreneurs share everything from why they decided to go from the pinnacle of their professions to partnering with Market America, to insight on their respective leadership styles.
Scottie Pippen: How He Set a Standard for His Team With Michael Jordan
Fat Joe: How He Manages Up-And-Coming Artists
#MAWC2016 Was The Most Talked-About Event Yet
World Conference 2016 was a huge hit on social media. Thanks to your efforts, the official event hashtag, #MAWC2016, went viral!
Instagram: There were more than 7,500 posts on Instagram using the official hashtag. Check out the full Instagram conversation here, or search #MAWC2016 on Instagram from your mobile device.
Twitter: #MAWC2016 took over the 'Twittersphere' with thousands of tweets throughout last week.Click here to check out the full conversation.
Facebook: That wasn't all! The conversation spilled over to Facebook where MAWC 2016 attendees shared their favorite moments and highlights from the event! Check out the Facebook conversationhere.
We want to extend a big thank you to all of the World Conference attendees who helped to make #MAWC2016 such a success. Click here to follow all corporate social media accounts and join in on the daily conversation about company updates, events, products and more.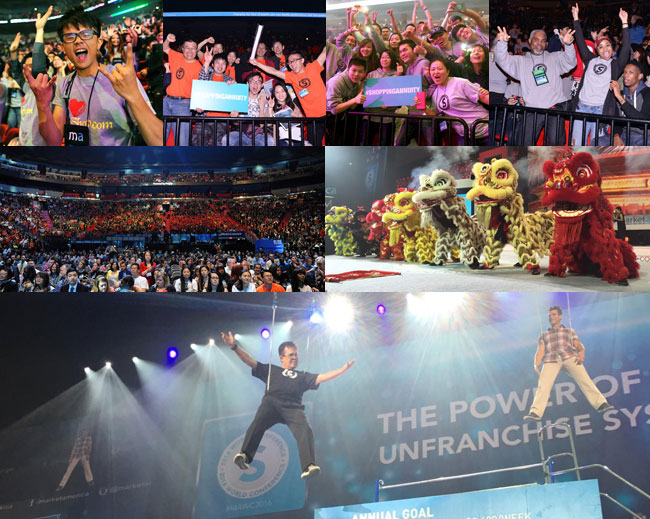 Relive the Excitement With the Complete 2016 World Conference Stage Presentations Video Playlist
Market America's 2016 World Conference provided all the news, information and strategies for running an effective UnFranchise Business, but only by being present can you truly gain the momentum to make the most of it. For those who couldn't attend, get all the invaluable information that was provided by watching the detailed presentations with integrated PowerPoint slides on MeetON.com.
If you're a serious UnFranchise Owner looking for the ultimate learning tool, this is the option for you. With integrated PowerPoint slides you've got an additional level of information right at your fingertips and can relive the event just as it happened! These sessions cost between 20 and 35 Credits, but that's a small price to pay considering all the extra knowledge you'll glean from the PowerPoint presentations.
Videos available on MeetON.com include (available in English only):
Welcome to Market America's 2016 World Conference | Loren Ridinger
Shopping Annuity® Success Stories and Strategies | Dennis Franks, Carl Eklund, Elizabeth Weber
Shopping Annuity Tools and Resources | Jeremy Fennema, Sarah Rose Stack, Chris Peddycord
Simplification and Duplication | Andrew Weissman, Jim Winkler, Don Martin
Power Profile | David and Stacy Whited
Conquer Entertainment | Amanda Ridinger, Michele Molinaro, Shira Leigh
Motives® by Loren Ridinger and Lumière de Vie® | Loren Ridinger, Amber Ridinger-McLaughlin, La La Anthony
Prime™ Joint Support Formula by Isotonix® | Loren Ridinger, Andrew Weissman, Scottie Pippen
Recruiting with the Shopping Annuity | Dennis Franks, Sarah Rose Stack and Ryan Stack
nutraMetrix® | Brandi Murphy
TLS® | Dennis Franks, Susan Pasqual
Prospecting, Recruiting and Sponsoring | Jim Winkler, Don and Lisa Martin, Tom and Brandi Holden
Power Profile | Dritan Hodo
Mobile Technologies: Shopping Annuity App | Steve Ashley
Shopping Annuity Technology Advancements – Part 1 | Marc Ashley
Big Data and Big Analytics Equals Big Opportunity | Michael Brady
maWebCenters® | Jeremy Fennema, Sarah Rose Stack
Power Profile | Steve Harris
ShoppingAnnuity.com and Social Media | Elsi Pacheco
Successfully Building Your Shopping Annuity and Creating Duplication | JR Ridinger
A New Perspective | Joseph "Fat Joe" Cartagena
NPO Spotlight, Church MeetON and MeetON | Chris Peddycord, Christian Vazquez, Kevin Buckman
Prospecting, Recruiting and Sponsoring | Dennis Franks, Mark and Becky Straub, Larry Rogowsky
Global Unification: Asia and Europe IRC | Phil Guido
Build Your Life | Loren Ridinger
New Snap Product Releases | Marty Weissman
DNA | Amber Ridinger-McLaughlin, Duane McLaughlin and Mark Lange
The Power of Pycnogenol | Dr. Steven Lamm
Jerry Siciliano Award | Loren Ridinger, Marty Weissman
Power Profile | Stacy Tung
UnFranchise Level Recognition | Andrew Weissman & Jim Winkler
Shopping Annuity Technology Advancements – Part 2 | Marc Ashley
The Power of the UnFranchise® System | JR Ridinger
Share the Best Videos from the 2016 World Conference
Market America produced a lot of great original content to ensure the 2016 World Conference was a lively, unforgettable experience, and now all of those videos are available to UnFranchise® Owners in need of fresh content to promote the business on their social media channels. From lifestyle branding to helping others find their "why," each video is a succinct, eye-catching and informative production that is sure to pique interest.
Loren Ridinger 2016 Sizzle: https://youtu.be/bqnM1rBqxnw
The Shopping Annuity® Lifestyle: https://youtu.be/PkDkFKIxilA
Motives®: In the Heat of the Night: https://youtu.be/jLGyW01Vd2Q
Motives: Our Definition of Beauty (:30): https://youtu.be/Ak1oOS69XrU
Motives: Our Definition of Beauty (:15): https://youtu.be/KTFoCJLf4Ns
Motives Lip Candies: https://youtu.be/Q3PVDrVrVZ8
Motives 15-Piece Pro Brush Set: https://youtu.be/7lFhewlLmoA
Motives I Do Palette: https://youtu.be/41Mw_-tKSFc
Motives Gem Sparkles: https://youtu.be/0k2ELulHL0Y
Motives 2016 Sizzle: https://youtu.be/ic1-yyiM-7U
Motives Mavens 2016 Sizzle: https://youtu.be/PCwtd-MNQQw
You Have The Why, We Have The How: https://youtu.be/QSttc_EM5yU
Market America – Preparing For Your Financial Future: https://youtu.be/5Hn3YysbCuc
Shop Local: https://youtu.be/BHeydz1HgRU
Market America – Power Profile Compilation 1: https://youtu.be/FoiJUXgOKoU
Market America – Power Profile Compilation 2: https://youtu.be/-BHkUpOzRuo
Fixx® Argan Oil Intensive Hair Mask: https://youtu.be/0ITVLzhn-0I
The Shopping Annuity® is Catching Fire: https://youtu.be/lZ8kNrxGtd8
MAWC2016 Highlight Video: https://youtu.be/ylwiDshH-Ok