The Complete 2015 International Convention Video Library Is Now Available
Want to share parts of the 2015 International Convention with a customer or prospect, brush up on a particular portion, or just relive the magic and excitement of the event? The entire weekend is now available to view on YouTube, including stage presentations, product and rollout promos, highlight reels and business presentations. Take a look and bookmark your favorites!
Click here for the complete list of video links.
Download and Share Your Favorite #MAIC2015 Videos to Instagram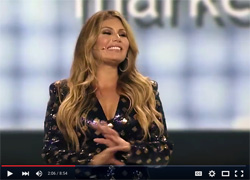 Keep the momentum of Market America's 2015 International Convention going strong — check out these newly released promo videos optimized to share on your Instagram account. At 15 seconds in length, these videos are just right for pushing out powerful, eye-catching content to all of your social media channels.
Click the links below to download to your smartphone and start sharing!
New product promos – Get the word out about your favorite products! Each of these clips tells the brand story of its featured product in an informative, quickly viewable format. You'll never know who might see them and become your
next customer.
"Did You Get Paid?" promo – How often do you give others shopping recommendations? And when was the last time you got paid for doing so? As an UnFranchise® Owner, the answer should be all the time! Share these
two videos in the designated order, and there's a great chance that you'll pique the curiosity of others as to how they can get paid also.
"Life With Loren" Episode 35: 2015 International Convention – Experience the magical weekend that was the 2015 International Convention from a unique perspective — backstage through the eyes of Loren Ridinger herself! Download and share the 15-second Instagram promo video for "Life With Loren" Episode 35: 2015 International Convention, and be sure to accompany it with the link to the full episode on YouTube.