The Best of 2018 International Convention
The Market America | SHOP.COM 2018 International Convention held in Greensboro, N.C., Aug. 9–12, inspired, educated and entertained the more than 20,000 people who came to the Greensboro Coliseum. Corporate Team and top UnFranchise
®
Owners took those in attendance back to the basics of building an UnFranchise Business; Chairman and CEO JR Ridinger and Senior Executive Vice President Loren Ridinger took delighted UFOs and their guests to space in an imaginative presentation that bookended the convention, helping people understand that while our thinking and model are indeed revolutionary (and once considered "out there" in outer space), it is an idea whose time has come, and one we are bringing from outer space down to reality on Earth. The next generation will make it a way of life and will take for granted that anyone can receive residual income from spending and shopping. This will be our legacy as we create our own economies and change the world.
President and COO Marc Ashley took the attendees on a quick journey through the evolution of the IBV program. He also outlined how a combination of industry-leading breakthrough products like TLS®

trim café along with everyday consumables in the Shopping Annuity®

Brand line of BV products are an unbeatable foundation for a business that's built on product. Marc also provided insight into future revolutionary products currently in the product-development pipeline.

"The right Plan, the right people, the right products and the right technology are now in place for you to build your UnFranchise Business and Shopping Annuity," Marc said in a presentation that spanned the rapidly expanding launch of Shopping Annuity BV products and the doubling (or more) of IBV on Partner Store products/transactions.
JR summed it up by noting that digital aggregation, Uberization, product matching and a new SHOP.COM Concierge are four game-changing concepts for the UnFranchise Business that prove the Shopping Annuity, like the space capsule that came down from the Coliseum ceiling, has landed.
"When those four things come together you have an explosion," JR said.

If you were there to see us explore how the basics of the business plus exciting new initiatives combine to change how people shop, you felt the magic. If not, here is a taste of what you missed. Be sure you have your tickets to the Market America | SHOP.COM 2019 World Conference in Miami Feb. 7–9.
#MAIC2018 Announcement Highlights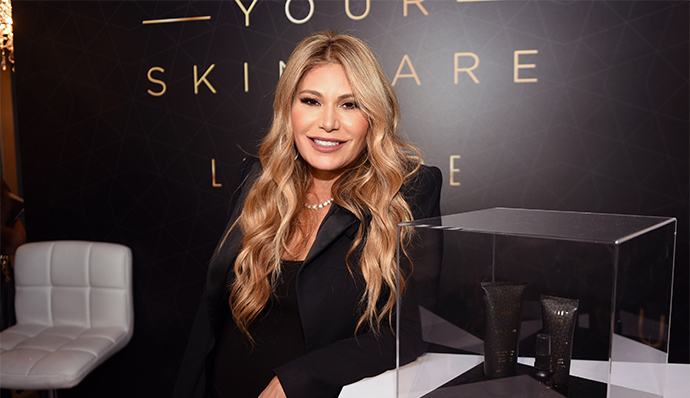 New Products

Some amazing new products were launched at this event, including the new line of Lumière de Vie®Hommes for men. Find out more by clicking the links below.
President and COO Marc Ashley also gave a sneak peek at the coming arrival of three more products designed to take the lead on current industry trends: TLS Kreamer for coffee, where the "K" is for keto; a pure marine collagen nutraceutical; and Isotonix® Greens.

New Initiatives

Several exciting new ways to build your business and boost retail sales were announced or outlined at #MAIC2018 to help make your UnFranchise Business success possible. Here's a quick look at some of them, both those available now and those you can look forward to in the future: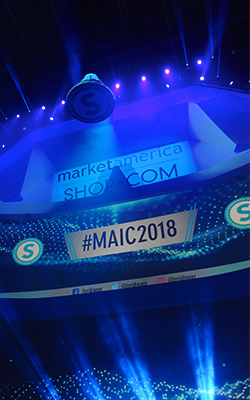 UnFranchise Owners will now

earn double IBV and more

on many Partner Store products. "Here's how we do it: by going back to basics," Marc said. "You're going to build an IBV machine."
IBV is also increased on eGift Cards.
More exclusive Market America products can now be used to satisfy the

IBV Monthly Accrual Option (10/20/30).
You can earn IBV on prescription drugs with

SHOP.COM Pharmacy Discounts

— and

save up to 80% on prescription-drug costs. You'll also earn while your Preferred Customers save on their prescriptions. The program automatically enters your prescribed drug as a generic and shows you the best prices at area pharmacies. "It's basically ShopBuddy®

for prescription drugs," Marc said.
Coming soon:

IBV consumables.
A new

SHOP.COM Concierge service

will feature professionals who fulfill your SHOP.COM orders based on receipts, shopping lists and product images you upload to the tool, which will be available soon at SHOP.COM. The program will initially be available to a select group of top UnFranchise Owners; invitations to participate are expected to go out this October. The program is designed to take the friction out of shopping. "Your focus should be on retailing and recruiting, not spending all your time finding your shopping lists on our site," SHOP.COM President and COO Steve Ashley said. "It's like walking into the grocery store and your cart is already filled."
"I was sick and tired of how clunky our search looked," Steve said. Available in all countries, you and your customers will see the fresh new user interface for search on SHOP.COM, including

a new SHOP.COM Sidekick

(coming at the end of August) that will follow you from page to page. UFOs who are invited to participate in the SHOP.COM Concierge program can use the sidekick to add items to their lists or their AutoShips.
New

expedited shipping options

are now available to several Market Countries for

SHOP.COM Global (GLOBAL.SHOP.COM) products.
For SHOP Local, when a

Yelp Rewards Program

customer eats at a restaurant you referred to the SHOP Local program, you get 1% IBV even if that customer is neither a UFO nor a SHOP.COM Preferred Customer.
SHOP Local is coming to Canada

later this year!
Want even more info about what went on at the event? Read the daily morning and afternoon session recaps on the Market America blog:

Day 1 recaps: Morning | Afternoon
Day 2 recaps: Morning | Afternoon
Day 3 recaps: Morning | Afternoon
Day 4 recap

Relive the Excitement With the Complete 2018 International Convention Stage Presentations Video Playlist
Only by being present can you truly gain the energy and momentum to make the most of any Market America | SHOP.COM International Convention. For those who couldn't attend, get all the invaluable information by watching the detailed presentations with integrated PowerPoint presentations on MeetON.com.

If you're a serious UnFranchise Owner looking for the ultimate learning tool, this is the option for you. With integrated PowerPoint slides you've got an additional level of information right at your fingertips and can relive the event just as it happened! These sessions cost 35 credits, but that's a small price to pay considering all the extra knowledge you'll glean from the PowerPoint presentations.

Videos available on MeetON.com include (available in English only):

Day 1 Morning Session:
Opening Ceremony
National Anthem
Loren Ridinger
Tools | Andrew Weissman and Jim Winkler
DNA Booth Experience | Amber Ridinger-McLaughlin and Duane McLaughlin
Recruiting | JR Ridinger
Power Profiles
Motives | Maria Checa
Royal Spa & Fixx | Kim Ashley
Right Way/Wrong Way | JR Ridinger & Kevin Buckman
Fat Joe
UnFranchise Owners to ESC
Million Dollar Club & New MDC Members | Andrew Weissman & Jim Winkler
Pre-show Address: Social Networking Prompt | #MAIC2018 Andrew Weissman
IBV, Concierge | Marc Ashley and Steve Ashley
Power Profile
The Conquer Movement | Amanda Ridnger
La La Anthony
Shopping Annuity | Chris Peddycord
Shopping Annuity | JR Ridinger
Directors to Field Vice President | Andrew Weissman and Jim Winkler
Power Profile

Pre-show Address: #MAIC2018 | Andrew Weissman
Loren Ridnger
Lumière de Vie | Amber Ridinger-McLaughlin and Kim Ashley
Pycnogenol | Dr. Steven Lamm
UnFranchise Owner Recognition | Andrew Weissman and Jim Winkler
The Close | JR Ridinger
GMTSS | Jim Winkler
nutraMetrix | Brandi Murphy
TLS | Dennis Franks and Sue Pasqual
Motives | Lisa Martin and Leigh Raeder
Power Profile
SHOP Financial | Charles Baer
WebCenters | Sarah Rose Stack
Market America | SHOP.COM free promos available on YouTube: